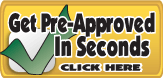 Used trucks are our bread & butter at Vandergriff. We are well known for Dallas' Best Quality Used Trucks, and that's because we retail sell only the best we take in, and wholesale used tracks & cars not up to our standards. We also have very extensive reconditioning. We specialize in short-bed crew cab Chevy Silverados, Ford F150 pickups and Dodge Ram trucks. We have a great selection of work trucks, too. Dallas Chevrolet Truck Specials are always a feature here at Dallas best used truck outlet.
Vandergriff is a well established car dealer that serves Arlington Texas with used Trucks, Cars, Vans, and SUV's. The Vandergriff history has been around since 1937. Over the long period of time of selling cars, we have always managed to sustain a positive atmosphere. Customers have reported their experiences with us to be superior and professional. As a top notch car dealer in the industry, we manage to continue on keeping our reputation as one of the best in new & used car sales. We've always got great Arlington Used Truck Specials - check them out! As we all know, shopping for a new car is never fun and never easy. Shopping at Vandergriff we make this all possible and make sure that your experience is always pleasant. If your your looking for a used car and trying to avoid the hassle like you would at most dealers, then stop in today and see for yourself. Find a used car or truck and buy with ease "The Vandergriff Way".
Our used car selection is by far the largest that holds all major makes and models. You'll find that our dealership carries a variety of used Chevrolet to choose from. Find used Chevy Silverado's, Malibu's, Avalanche, Impala's, Camaro's, Equinox, and more. You can also browse our great selection of used and certified Honda Accord's, Pilot's, CR-V's, and Civic's. We also carry high end used cars such as Infiniti, BMW, Mercedes and Lexus .
Why shop Vandergriff?
Buying a used car may be a difficult task, but at Vandergriff we make it as easy as possible. Our knowledgeable and professional sales staff will assist you in every way possible. Commitment is a guarantee when finding you the car of your dreams at an affordable price. Buying a used car is a better investment always. Fact: A used car doesn't depreciate in value when driving away as it would in a brand new car. Used cars have become a more popular buy because of this reason alone. A smart buy is a used buy; drive home knowing you own a vehicle that holds value. Vandergriff is proud to have you as a customer and would love to see you come in today.
Stop in today, witness the high volume and value of our used cars here at our Vandergriff Pre-Owned dealership. For info on any car that you can't find, try our Car Finder to help locate one for you. Vandergriff Pre-Owned is located at 1200 I 20 West, Arlington, TX 76017. Need directions to Vandergriff? For step-by-step driving instructions to our dealership click here to get directions, or give us a call. We're look forward to serving you!